Direct deep sea port access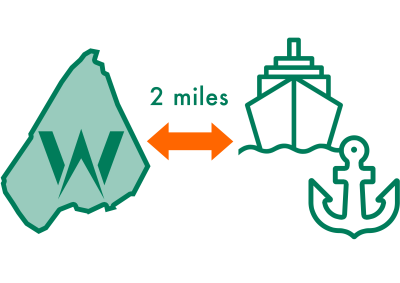 Located just 2 miles from the Wilton International site, Teesport is a major deep sea port, ranked 7th in the UK by tonnage and in the UK top 5 for liquid bulk.
Handling diverse cargo types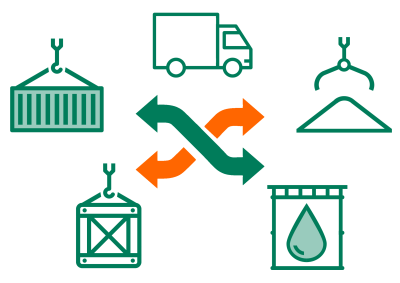 Teesport handles multiple cargo types – container, ro-ro, dry bulk, liquid bulk, general and project – enabling logistics efficiency, flexibility and security.
Global sea freight connectivity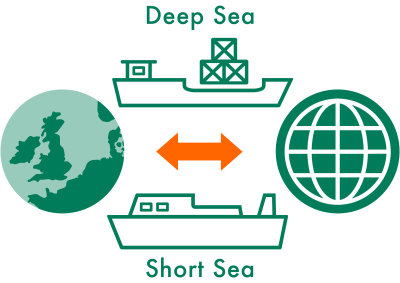 Teesport delivers a comprehensive range of sea freight services: global deep sea, European short sea and European hub feeders (e.g. Rotterdam).
Deep water bulk freight terminals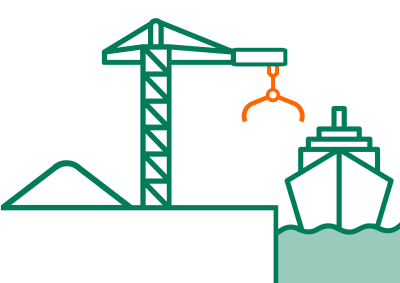 Both Teesport and Redcar Bulk Terminal – the deepest on Britain's east coast – deliver large-scale bulk freight handling services.
Liquid bulk storage and transportation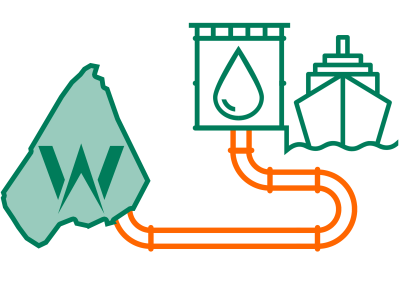 With direct pipeline connections from Wilton International, the North Tees terminals handle diverse liquid bulk products and provide bespoke storage solutions.
Direct mainline rail freight connectivity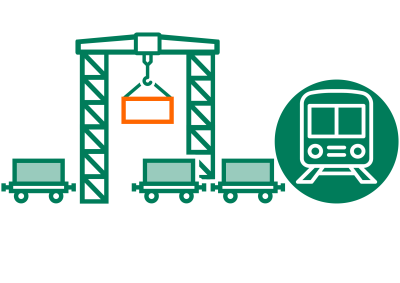 Wilton International's private, on-site rail sidings link directly to the UK mainline network and Teesport, enabling cost-effective bulk freight transportation.