Reading time: 1 minute
Wilton International provides investing businesses with direct access to a large, cost-competitive pool of skilled workers, in sectors including primary chemicals manufacturing and scientific R&D.
A specialist chemicals sector workforce
Amongst the UK's major chemicals cluster locations, Wilton International ranks 1st (jointly) for access to primary chemicals manufacturing workers.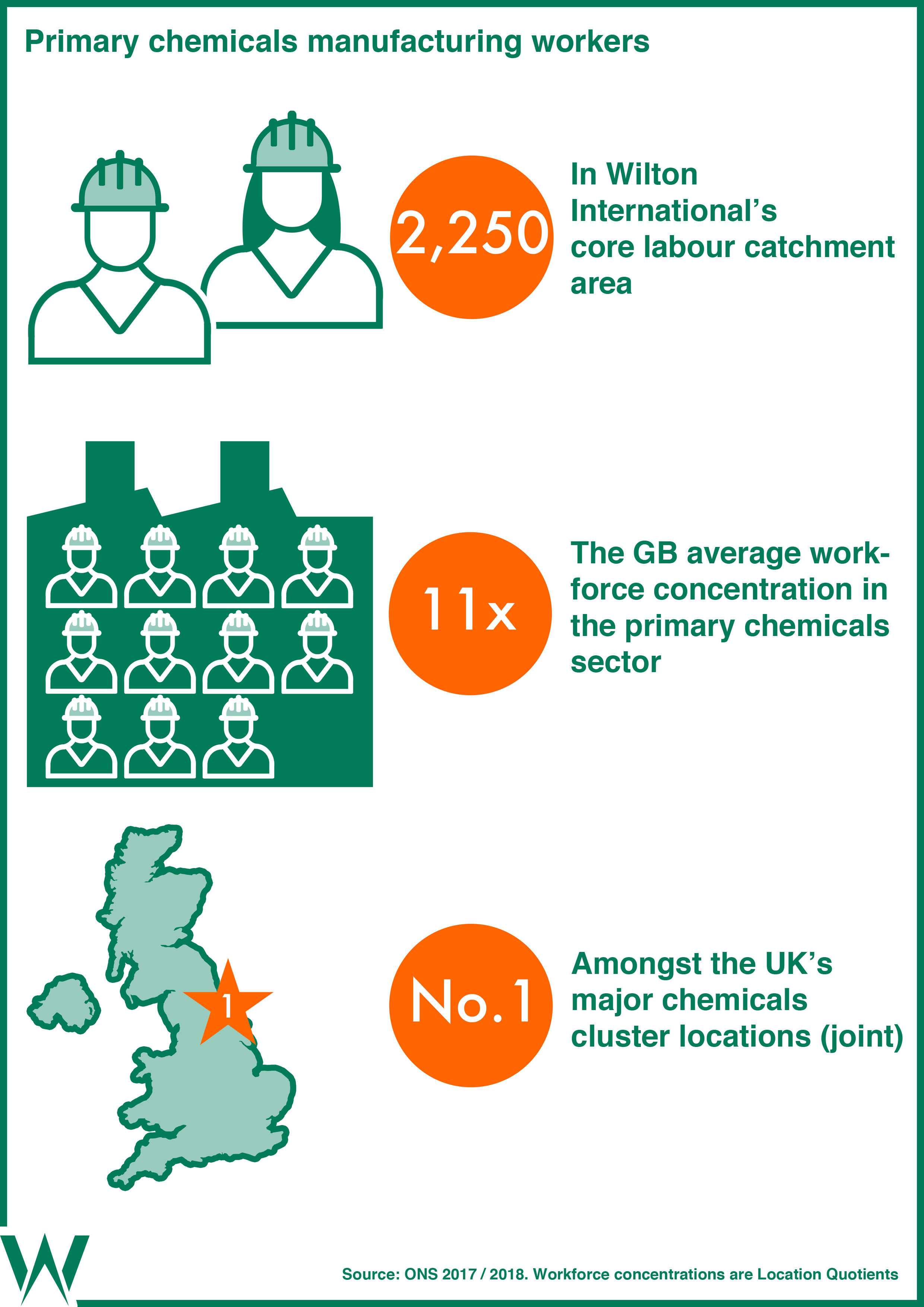 A highly skilled scientific R&D workforce
Wilton International also ranks No.1 - by a significant margin - for access to a large-scale scientific R&D workforce, making it the UK location of choice for process industry investments with significant R&D elements.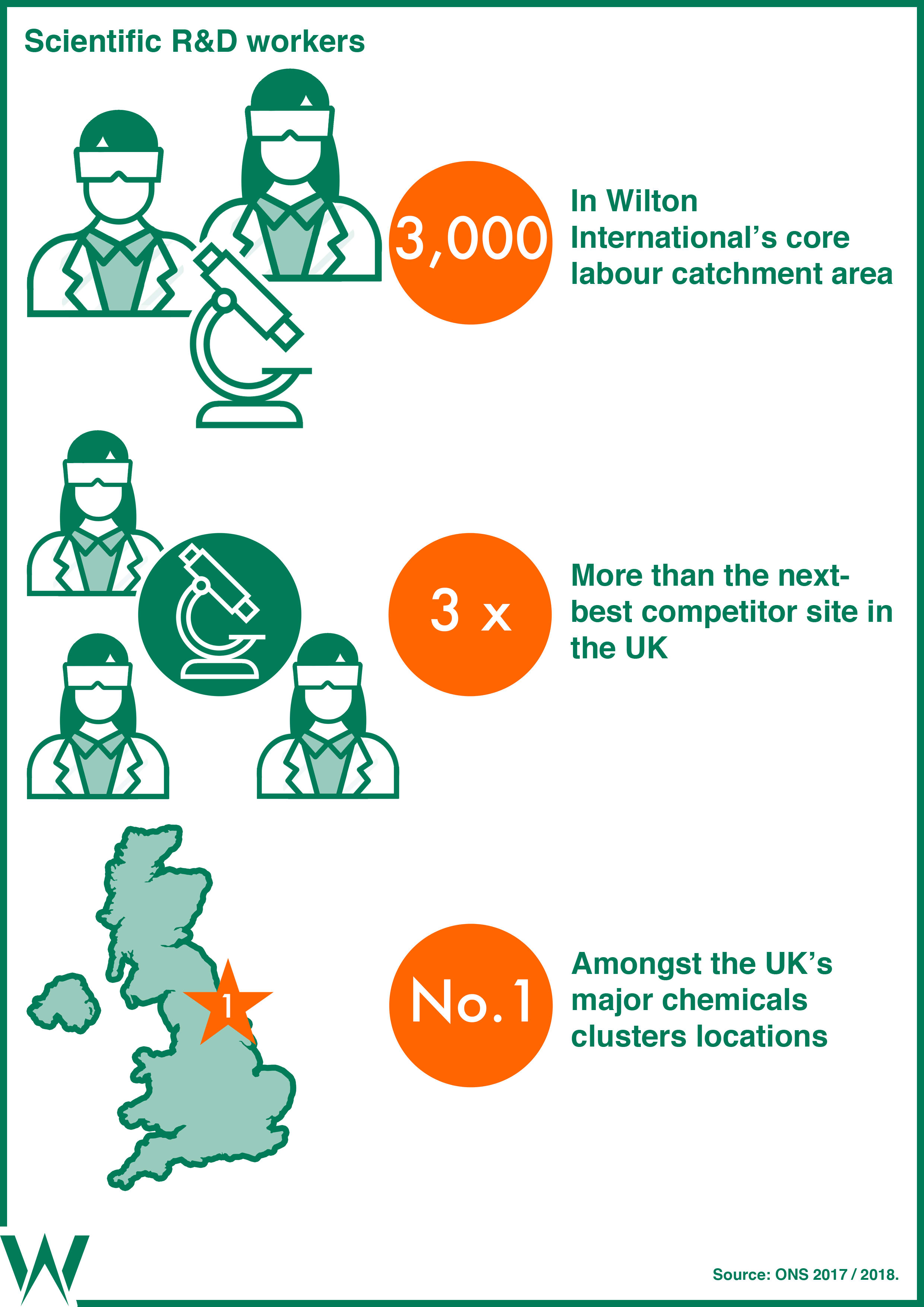 Combining skills with cost savings
Wilton International combines a skilled chemicals, process industries and R&D workforce with significant average labour costs savings versus competitor UK locations and the Great Britain average.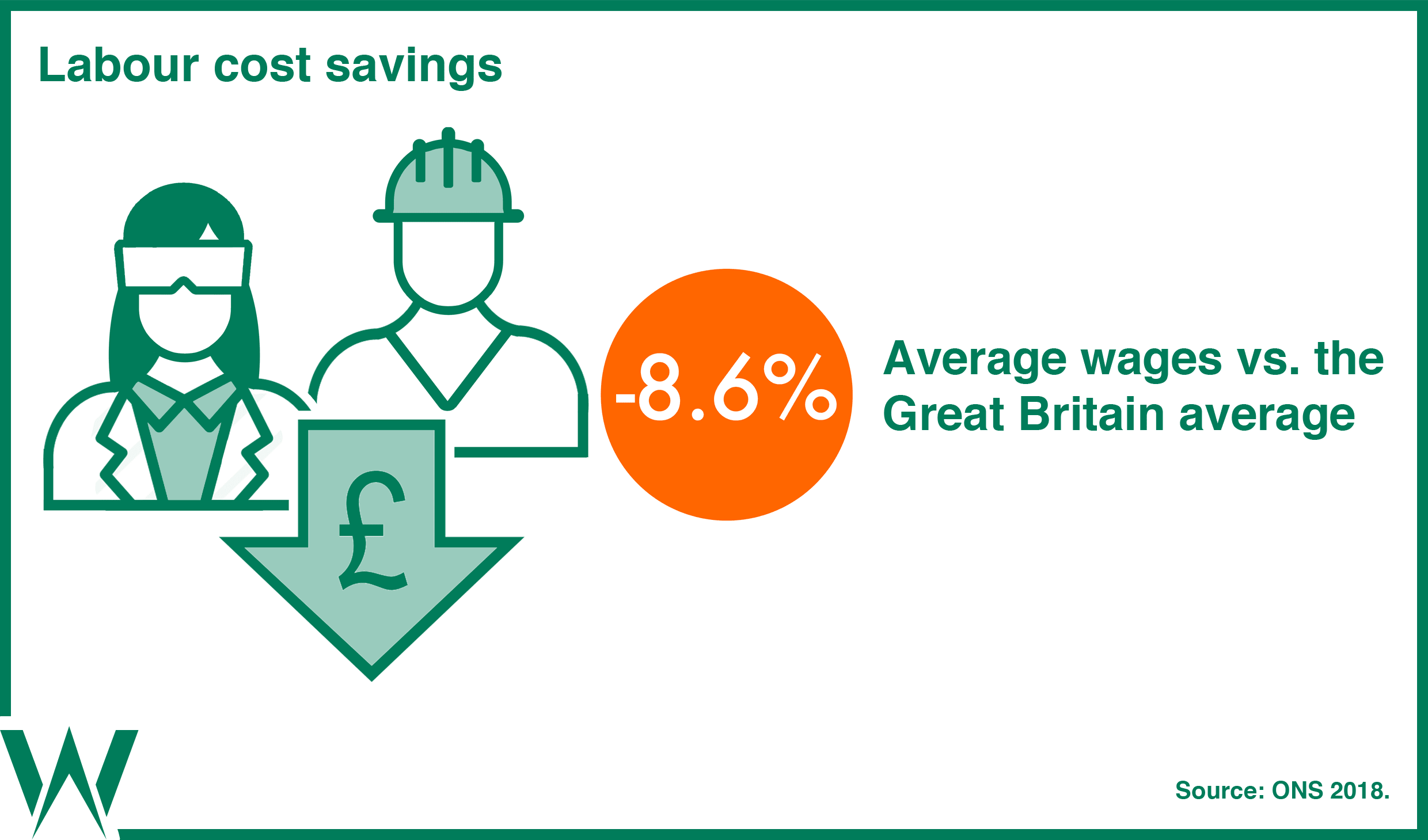 Industrial Cluster
Workforce and Skills